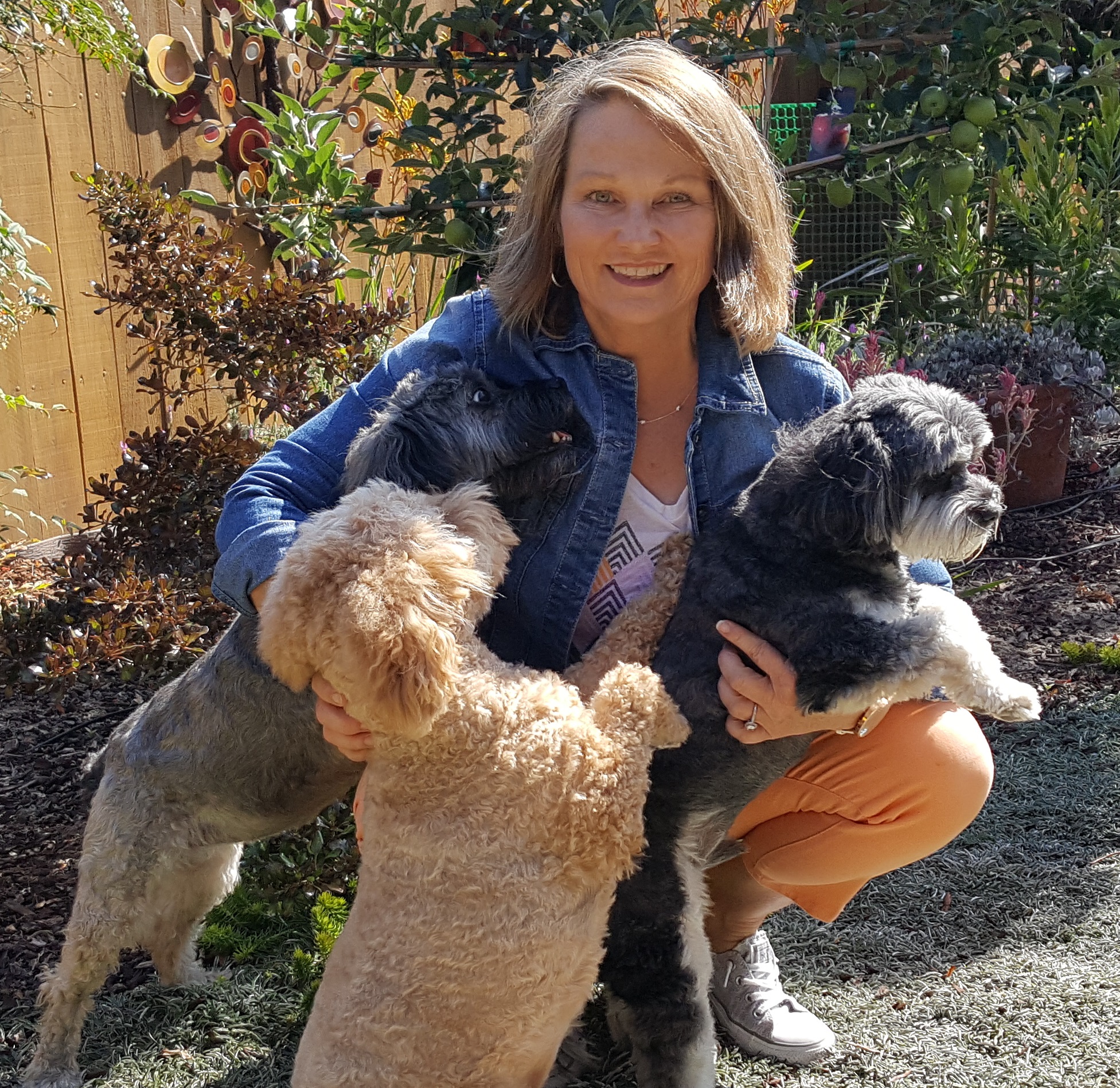 Barb Pensky has always had a special connection with dogs since she was a child and has been working professionally with them for over 25 years. She has owned three Pet care businesses which focused on caring for dogs while their owners were away.
She also continues to volunteer at the local shelter, teaching dogs good manners so they are more adoptable.
Barb is a CPDT-KA certified trainer, helping owners teach their pups good manners and redirecting bad habits. Barb only practices science based, positive reinforcement methods of training. This is a proven and effective technique to help your dog make the right choice, it strengthens your bond and it's FUN!
Barb promises to be your "Chief Dog Advocate", ensuring your pup has a loving and positive experience at our "Inn".
All staff members employed at Laughing Dog Inn are carefully chosen, having to demonstrate both a knowledge of and a love for dogs. An eye for detail, a warm sunny personality and common sense are necessary attributes along with prior experience with dogs. Training is intense and covers safety, dog body language, dog behavior and both common and uncommon physical illness. While we rarely have emergencies, everyone is fully trained to handle any emergency quickly and effectively. Every day, for all of us, is a learning experience.....the dogs are our greatest teachers and for that we are grateful!
And unlike many dog boarding facilities, we have a minimum of 1 staff member for every 10 dogs. Which means that every dogs gets its individual needs met....more than a number, your dog is special to us!